Filters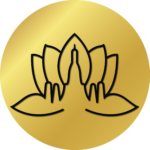 Premium sensory experiences and products representing the best Thailand has to offer. Delivered to you worldwide.
Free Shipping on Orders over $99
Quality and Delivery Guaranteed
No Questions Asked Return Policy
Real people if you need any help!
Learn more
Where will my order ship from?

Your order will ship from Bangkok, Thailand and bear exotic international shipping marks, which can make for an exciting parcel to receive!
How long does shipping take?

Most shipments arrive in about a week. If you select Express shipping, it can be delivered in just a few days worldwide. Please be aware that some items may take a few days to ship as they are handmade.
Is my payment information secure?

Absolutely. We use both Stripe and Amazon Pay for our checkout experience.
Can you gift-wrap my order?

Yes! Please specify gift wrapping details in the order notes during checkout.
What is your return/exchange policy?

Should any item be incorrect or arrive damaged, we will promptly replace it at our cost. If you wish to return or exchange an item you must return ship it to us in Thailand and cover the shipping expenses. Items that have been custom made for you or customized are not able to be returned.
Can you help me place an order?

We aim to provide the level of service that Thailand is renowned worldwide for. Please message us on our contact page and we will assist you promptly.
More Categories