Introduction

Call it serendipity on a shopping spree or retail therapy on steroids, Bangkok's markets promise an intoxicating mix of chaos and charm. And who better than this globetrotting blogger to walk you through it? Pull on your comfiest pair of walking shoes as we dive headfirst into the bustling, hustling, never-sleeping world of the most amazing markets in Bangkok, Thailand!
Bangkok's Night Markets – Twinkling Temples of Trade
1. The Ratchada Train Market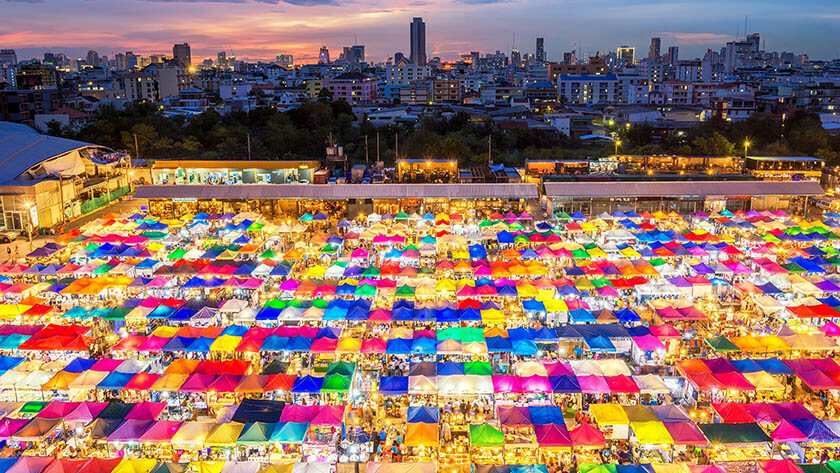 Our nocturnal shopping saga begins at Ratchada Train Market, a scintillating tapestry of sights, sounds, and yes, scintillatingly delicious food. Vintage-collectible obsessives, listen up – this place is your nirvana! Oh, and foodies, you're in for a lip-smacking treat here. Just remember – bartering is the lifeline of this market. Put your haggling hat on and make sure to get the best deals!
2. Patpong Night Market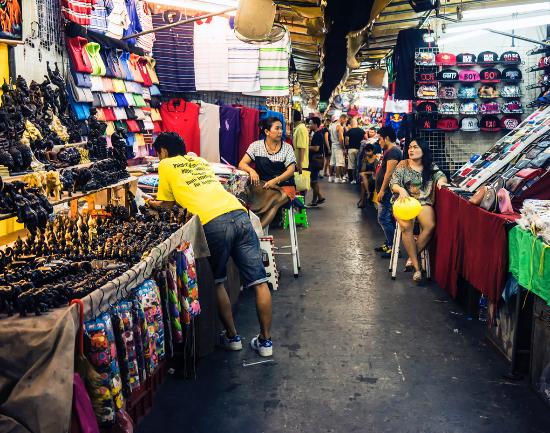 Treading on the vivacious lanes of Patpong Night Market is like stepping into a labyrinth of wonders. Designer knock-offs or bucket-list souvenirs, this is the place to be. Best advice – become BFFs with your bargaining skills. Be prepared for the late-night hustle and come out victorious with bags full of unique finds!
3. Asiatique: the Riverfront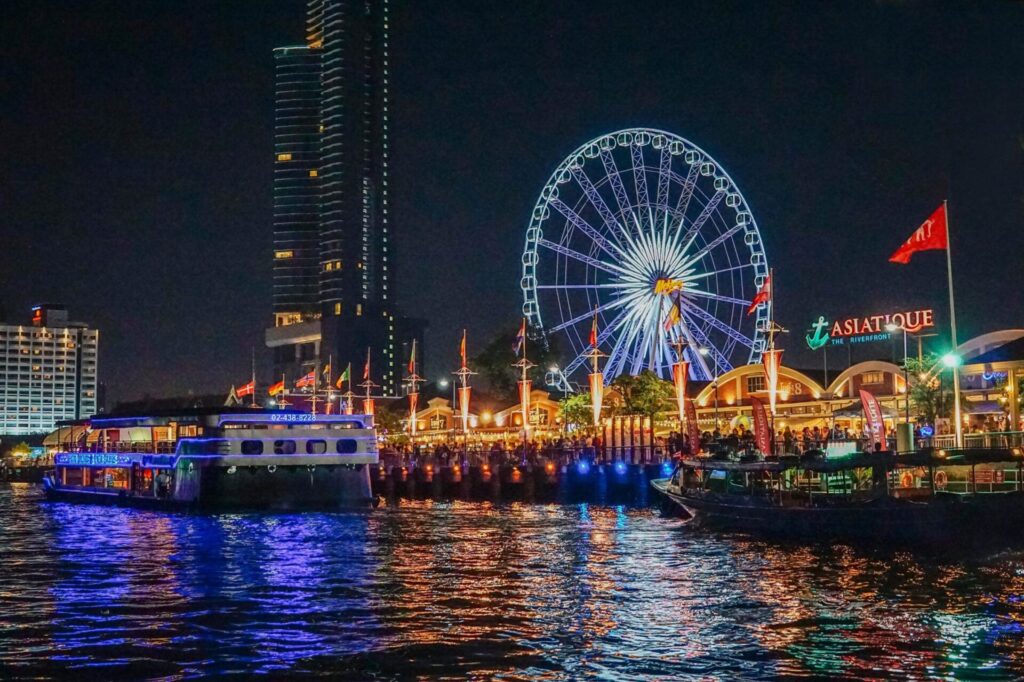 Next up is Asiatique: The Riverfront! With an unbeatable combination of a night bazaar and a huge mall, Asiatique offers a relatively "upscale" shopping experience. Housing over 1,500 boutiques in a warehouse complex, this little gem is must-visit for shopaholics and food lovers. The market is neatly divided into districts for easy navigation. Not in the mood for shopping? No problem. Sink into the serene riverside views or enjoy a riveting performance at the famed Calypso Cabaret!
Bangkok's Weekend Markets – Where Fri-yay extends to Sun-yay
1. Chatuchak Weekend Market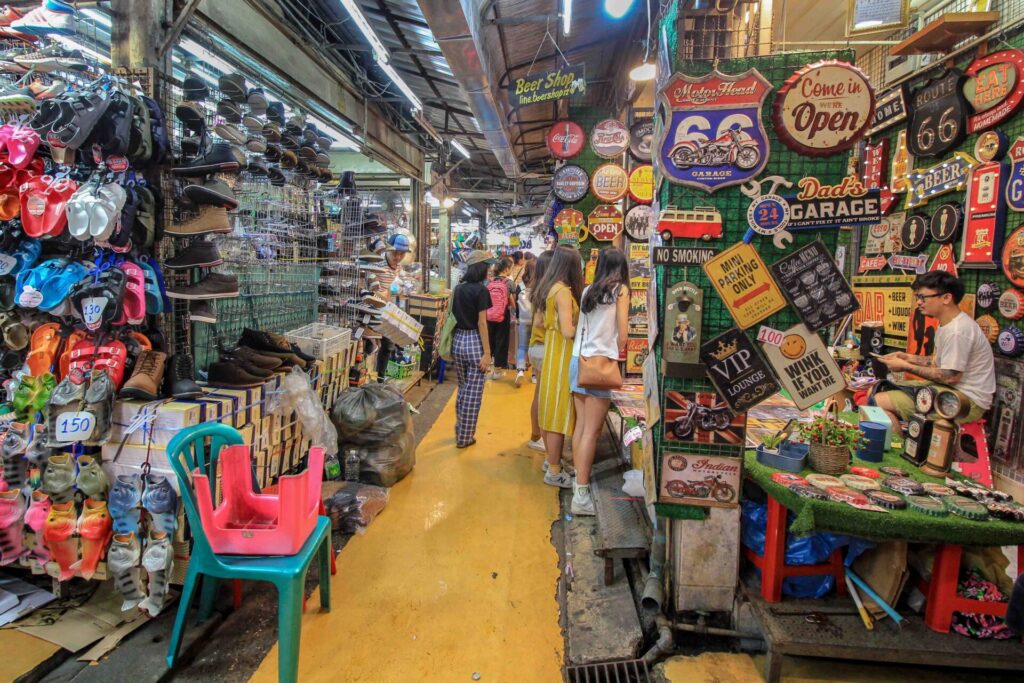 Attracting more than 200,000 visitors each day, the Chatuchak Weekend Market is rapidly gaining a cult status among tourists and locals alike. Over 8,000 stalls mean you will never run out of things to discover. Just remember to keep a track of your path as the sections can make the place a bit of a labyrinth. Pro-tip: Download the Chatuchak guide to keep you on track!
2. Taling Chan Floating Market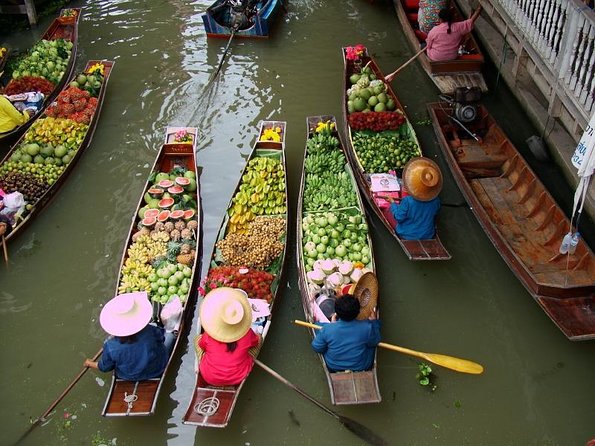 Your Bangkok market adventure isn't complete without a spin around the Taling Chan Floating Market. It's less of a market, more of a cultural fiesta. Word to the wise: Arrive hungry. With an array of floating kitchens serving piping hot Thai delicacies – think grilled seafood and fresh, zesty papaya salad – it will leave you licking your fingers!
3. Bangrak Bazaar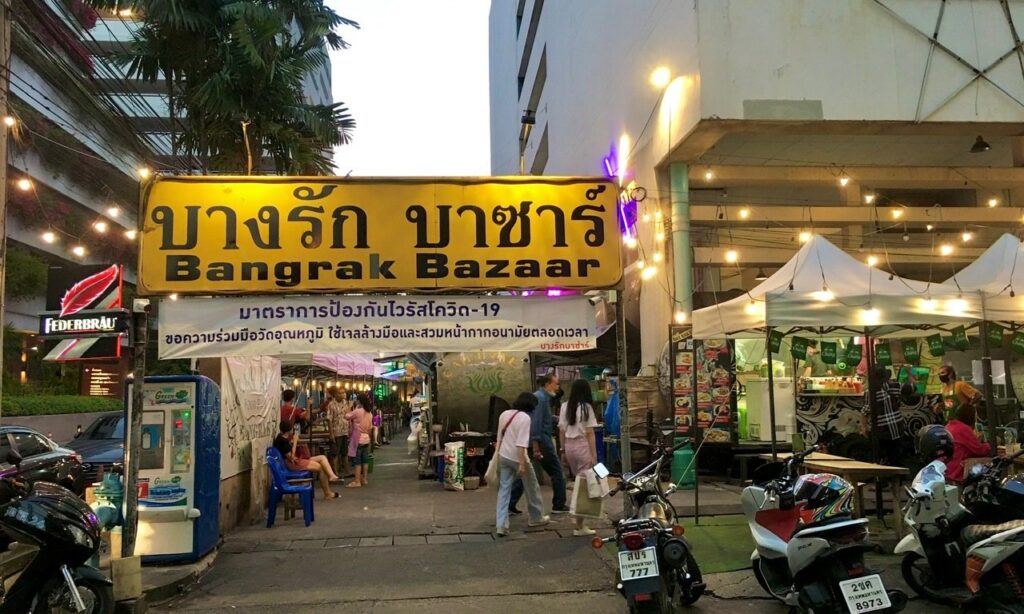 If timed shopping triggers a feeling of adrenaline rush in you, then Bangrak Bazaar is where you should be heading. Open only on Sundays, this market is a true amalgamation of colours, smells, and sounds. The busy lanes are filled with stalls selling clothing, accessories, bags, shoes, you name it and it's there – and all at dirt-cheap prices! You'd better charge your haggling engine to the full because you'd be needing it a lot here!
A Unique Shopping Culture Cocktail
A trip down Bangkok's market lanes is more than just shopping. It's a tantalizing taste of Thai culture, a harmonious hustle of humanity all decked up in fluorescent lights, colorful stalls and irresistible aromas. Whether you're choosing hand-crafted souvenirs or relishing the famous Thai street food, you're embracing the very heart of Thailand.
Breezing around these bustling markets, you'll realize something profound: It's not about shopping alone, but rather, the experience. The experience of striking a ten-minute friendship with a shopkeeper, the pleasure of tasting a new dish, the hilarity of getting lost and finding your path again, the joy of scoring a fantastic bargain, and most of all, the satisfaction of spending a day truly immersing yourself in the heart and soul of Bangkok.
So, brace yourself for your own version of 'Amazing Thailand' gang! Whether you're a night owl shopper, a bargaining master or an enthusiastic window shopper, Bangkok's market scene won't disappoint. The dash, the clutter, the convivial vibes – it's one helluva party out there, people! So, what are you waiting for? Shop to your heart's content. Don't just create memories, hunt for souvenirs to keep those memories ever alive!
Remember this, folks – Thailand loves you and Bangkok… well, it's already laying out the red carpet. So, hop on the next plane out. We can't wait to say, "Sawasdee ka, welcome to Bangkok!" on your arrival. It's going to be a market trip of a lifetime!